Soléa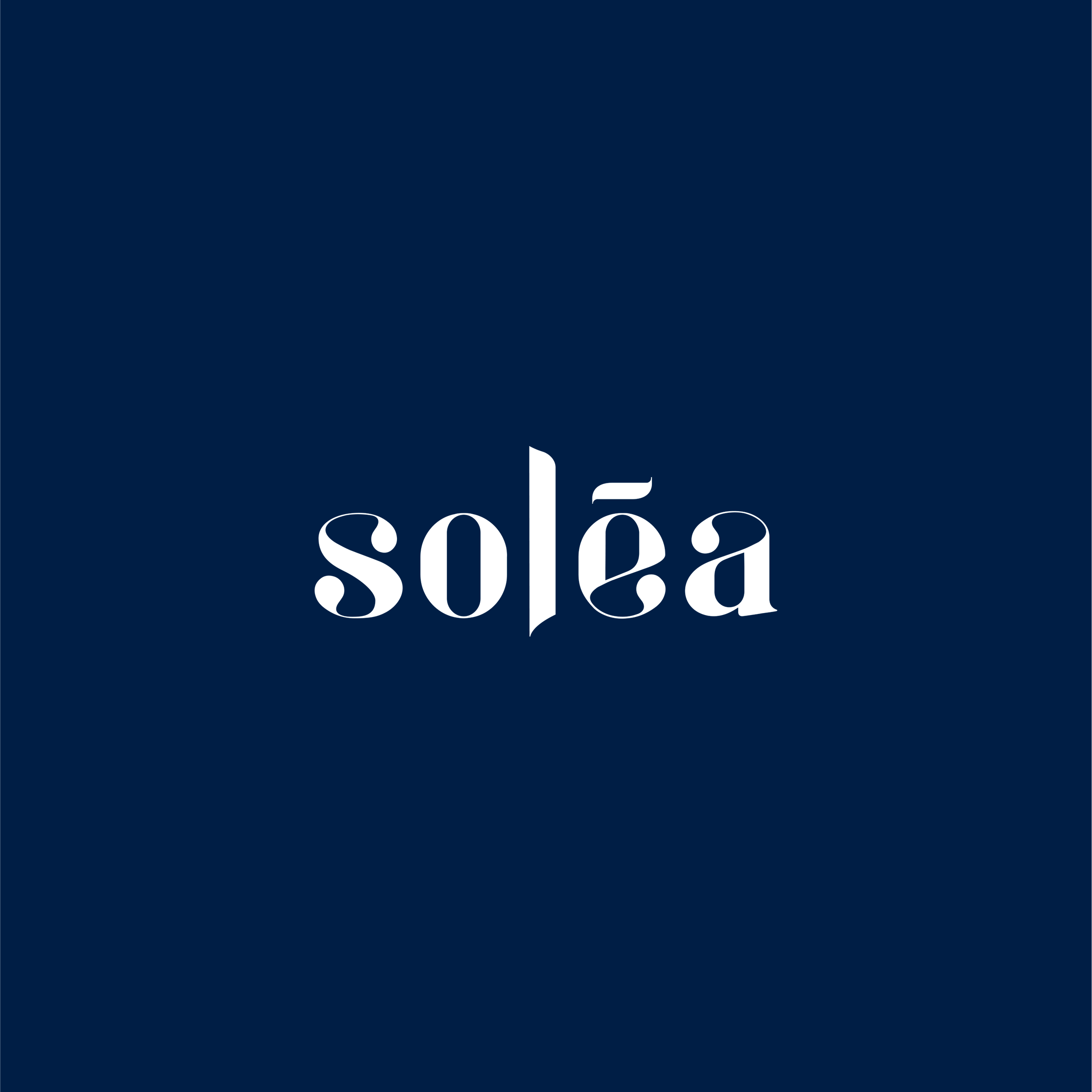 New condos for rent in Laval
Warm and elegant, the new Soléa apartments promise you a daily life unlike any other. Write your own story in your contemporary and dynamic home specially designed for your well-being.
Feel the rhythms of Soléa
A seamless blend of modernity and comfort, your new Soléa condo is spacious and designed with top quality materials. A perfectly stimulating environment for your active lifestyle, yet quiet enough to decompress. It's your condo with an urban touch.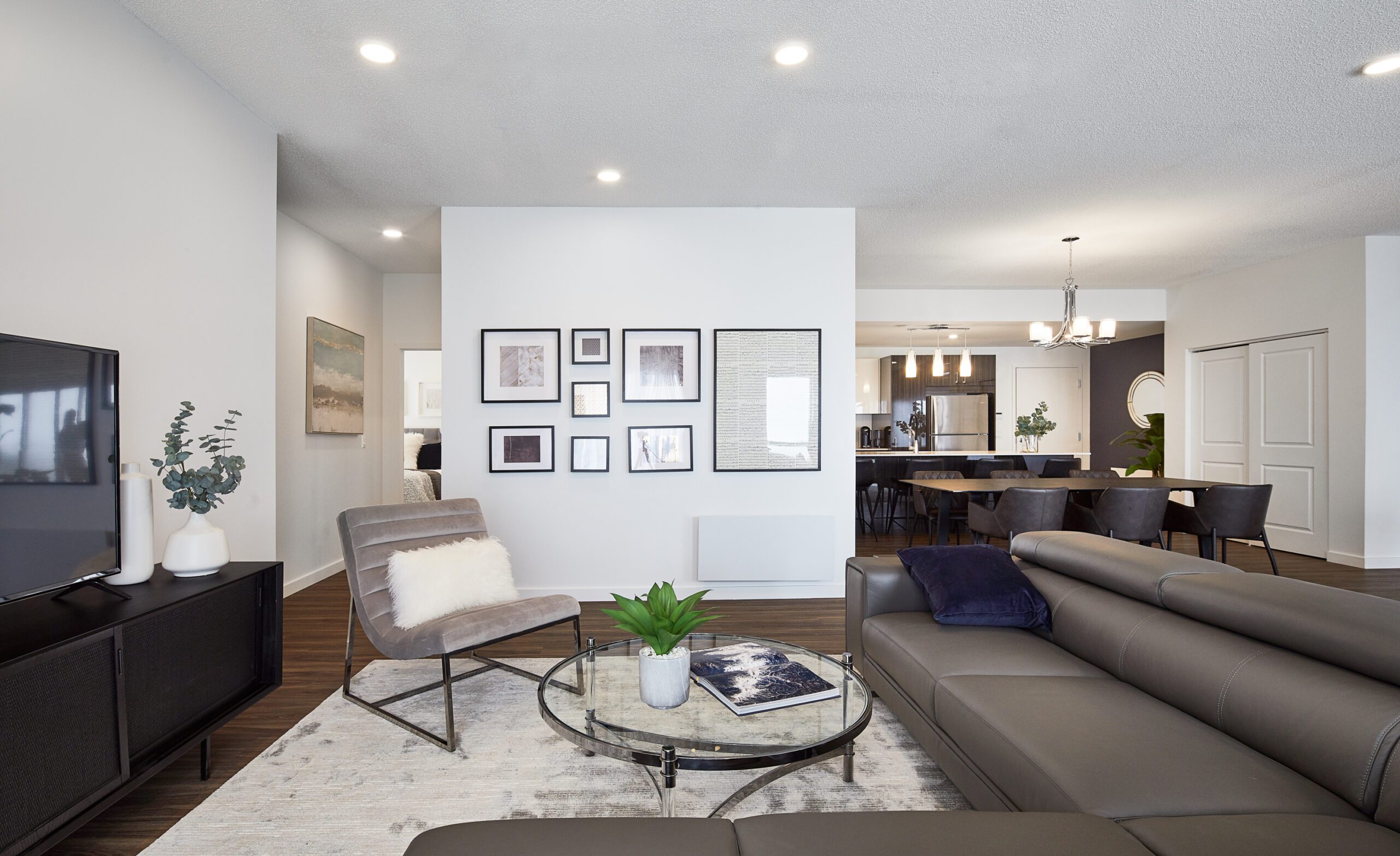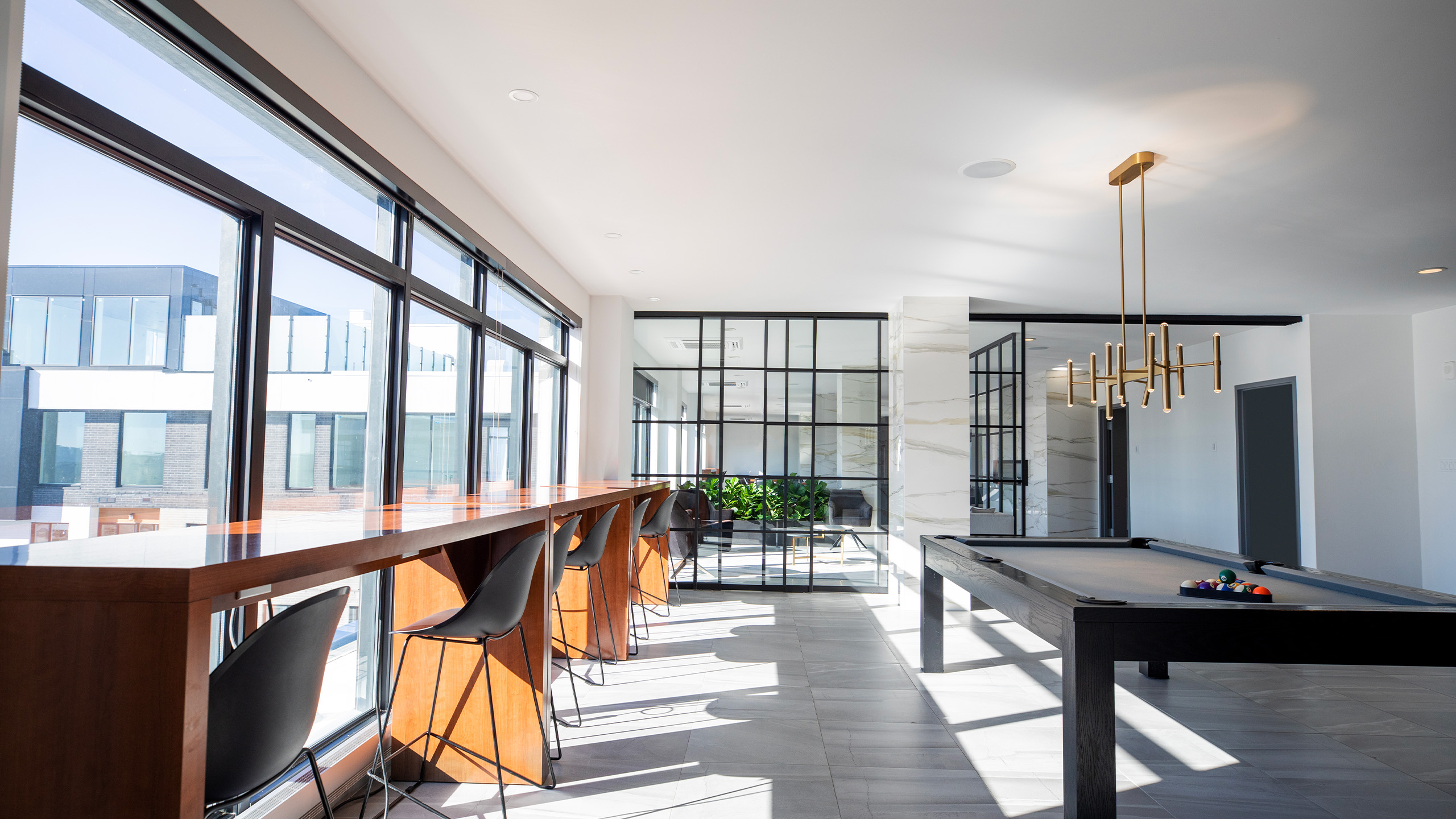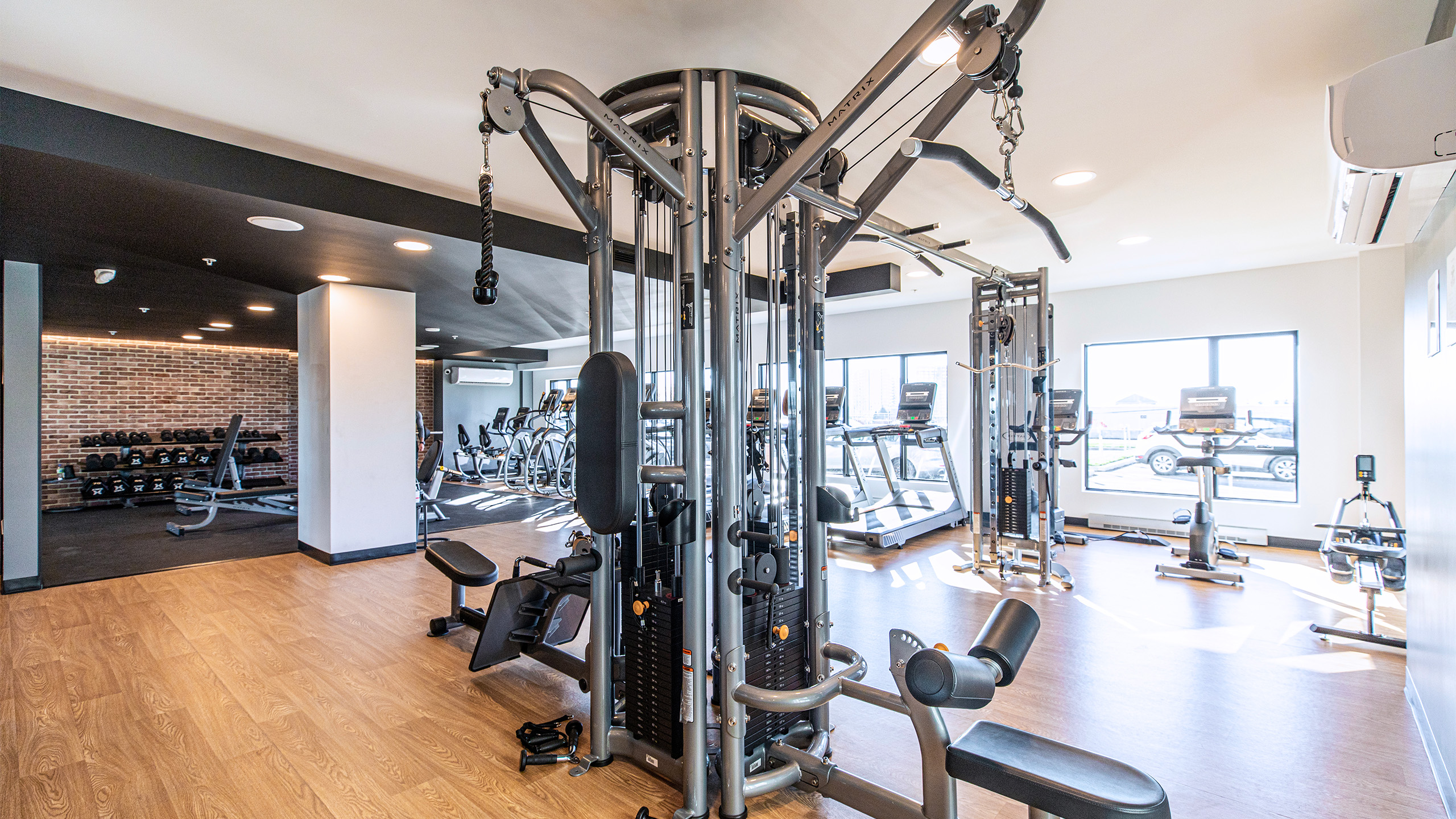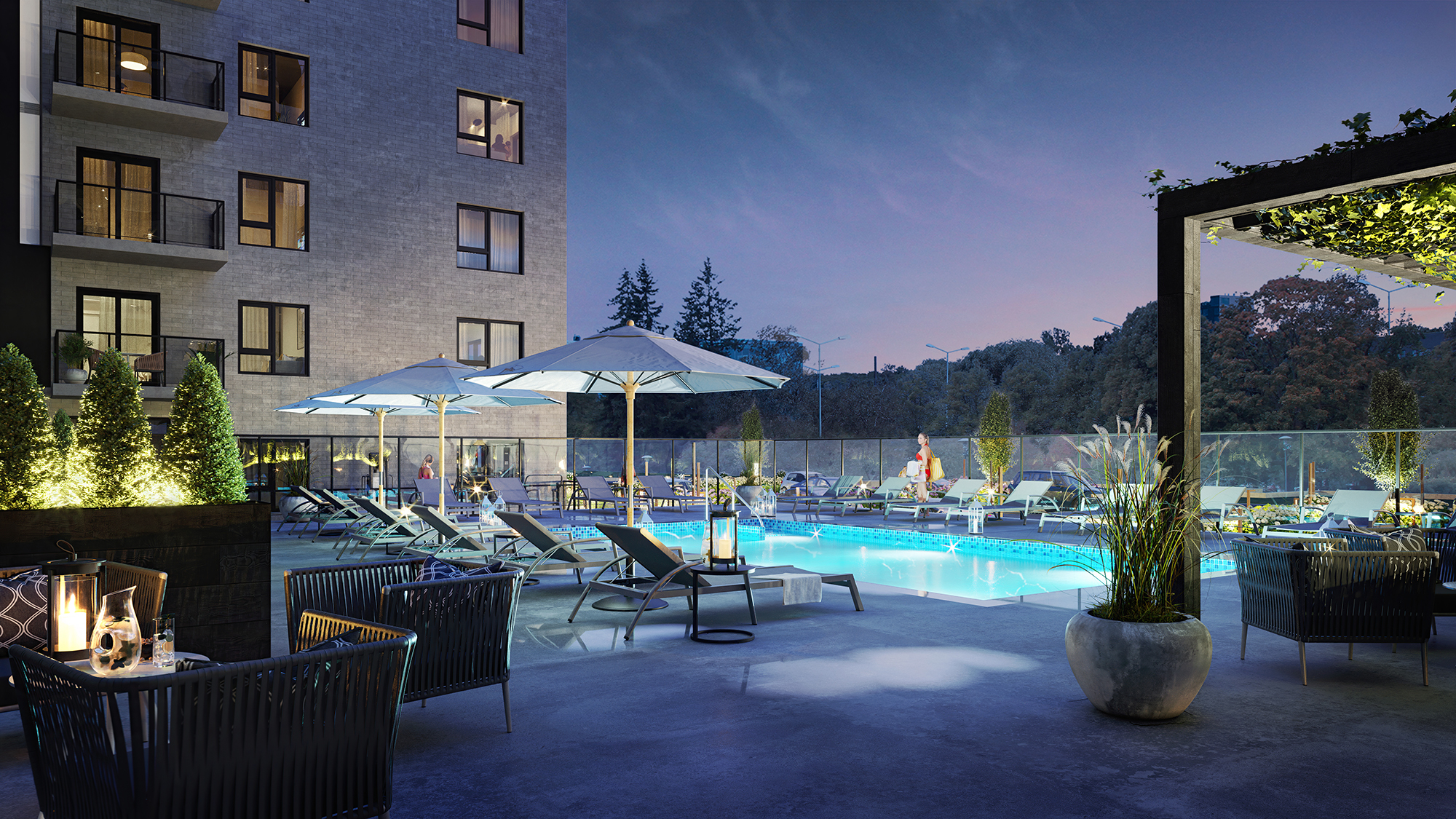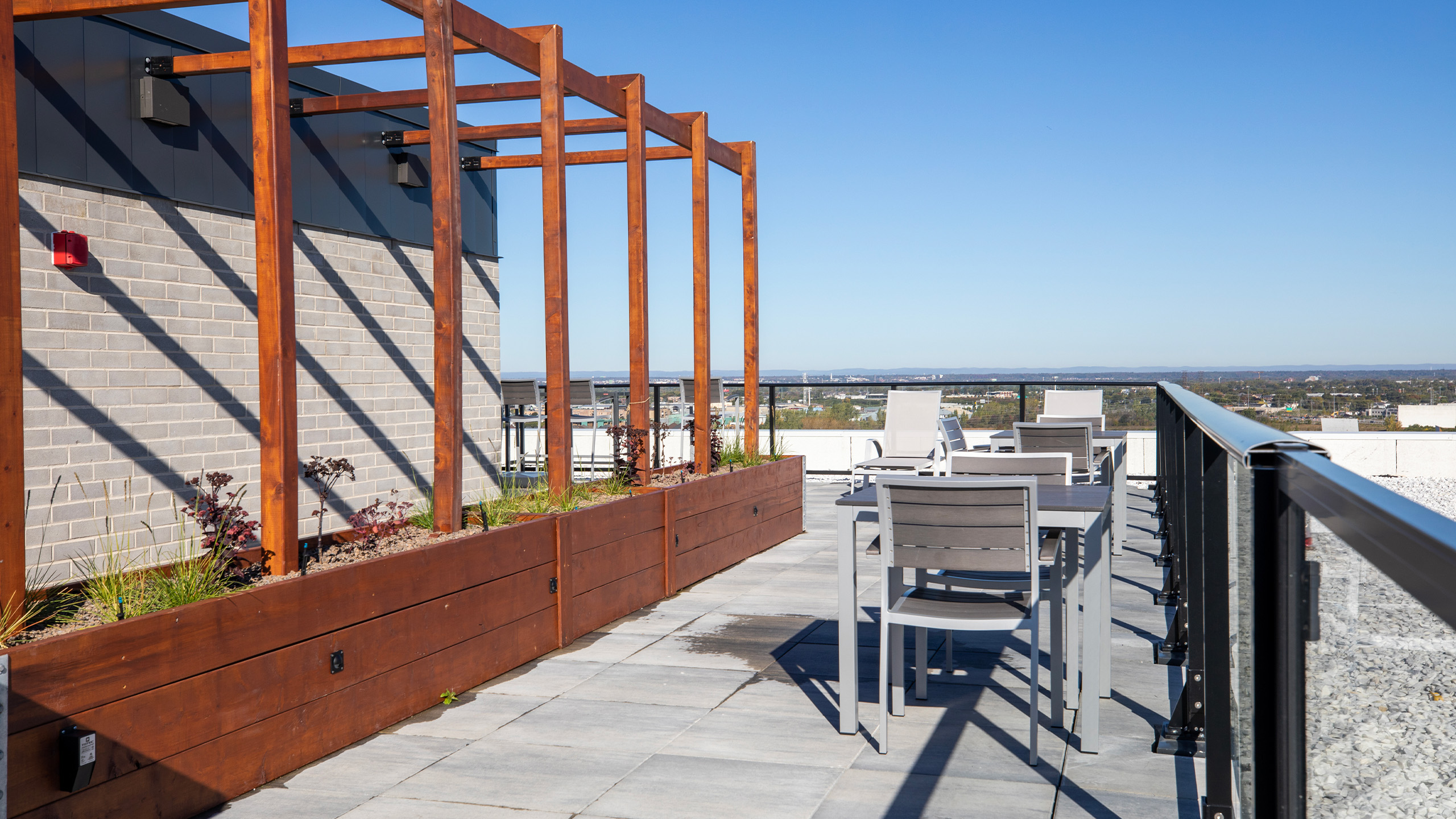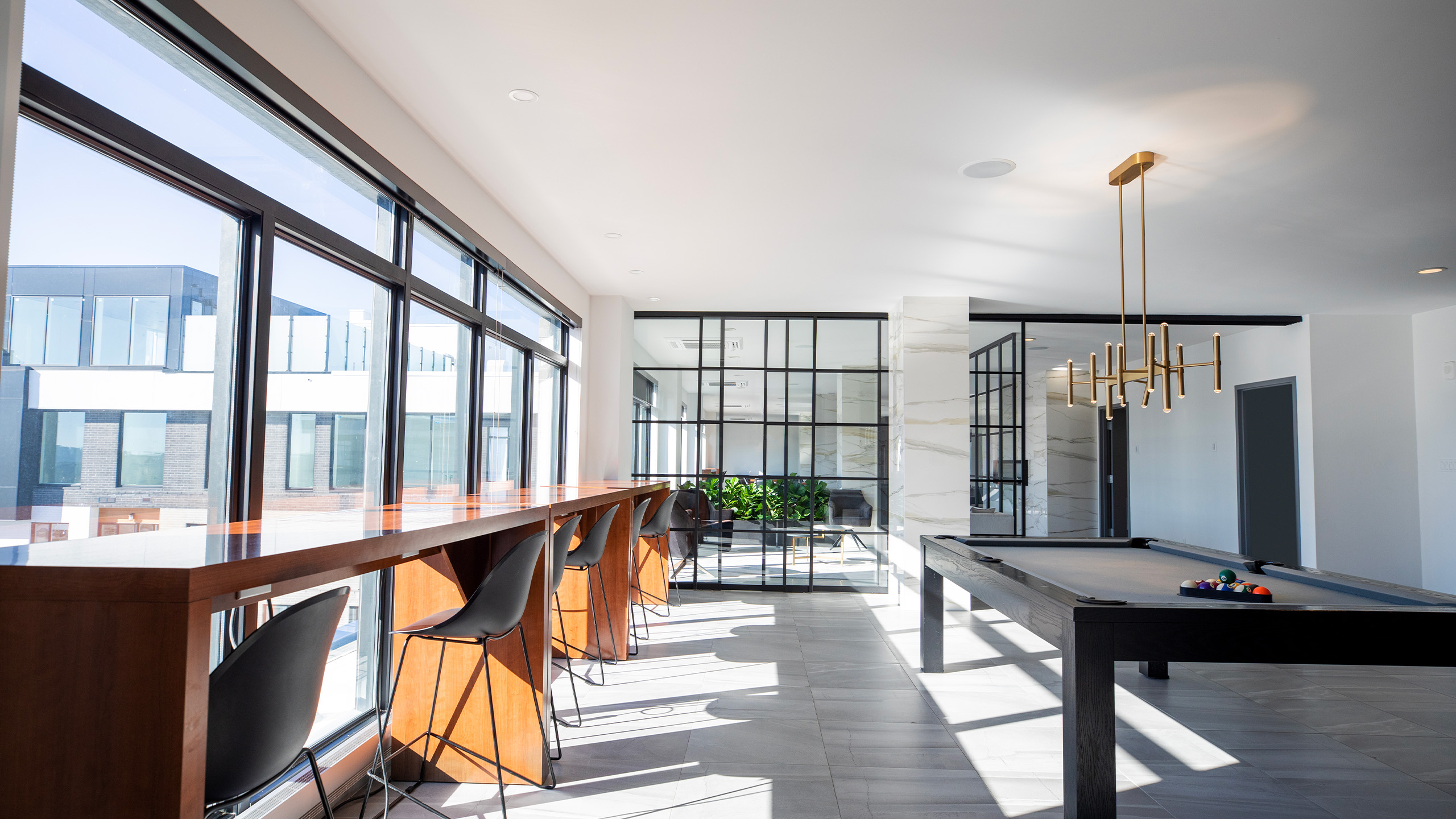 Located on the 15th floor of the Soléa building complex, the urban chalet features breathtaking windows! You can study or work on one side while enjoying the television and fireplace on the other. But if you're feeling festive, the pool table will provide you a great time playing with friends.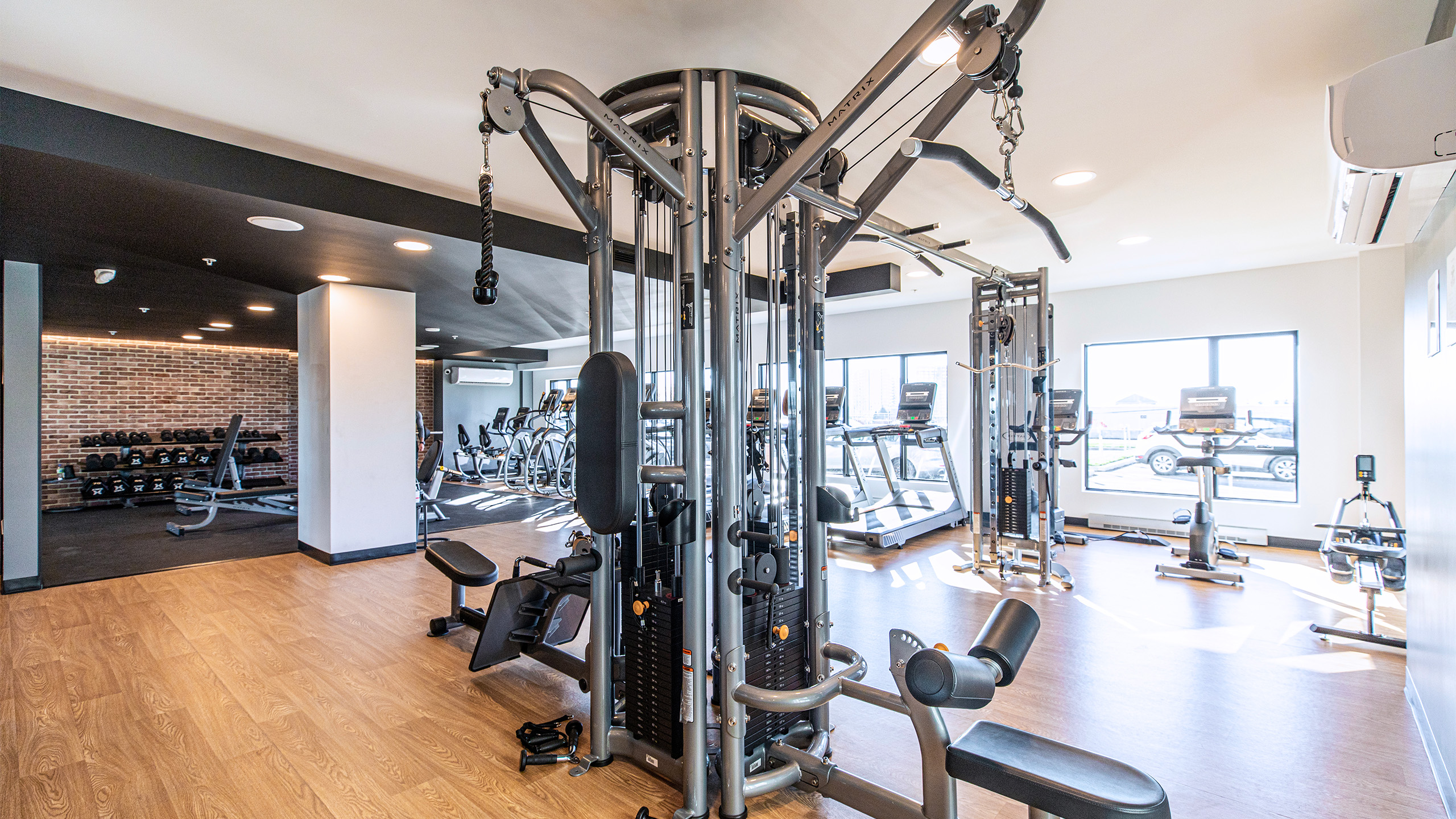 A fully equipped workout room
The gym in the Soléa condo complex will keep you in shape. Motivated by the abundance of sunshine, moving on the machines becomes pleasant and doing your cardio is now almost fun! With all the equipment available, the air conditioning and the view of the pool, no more excuses, we work out today!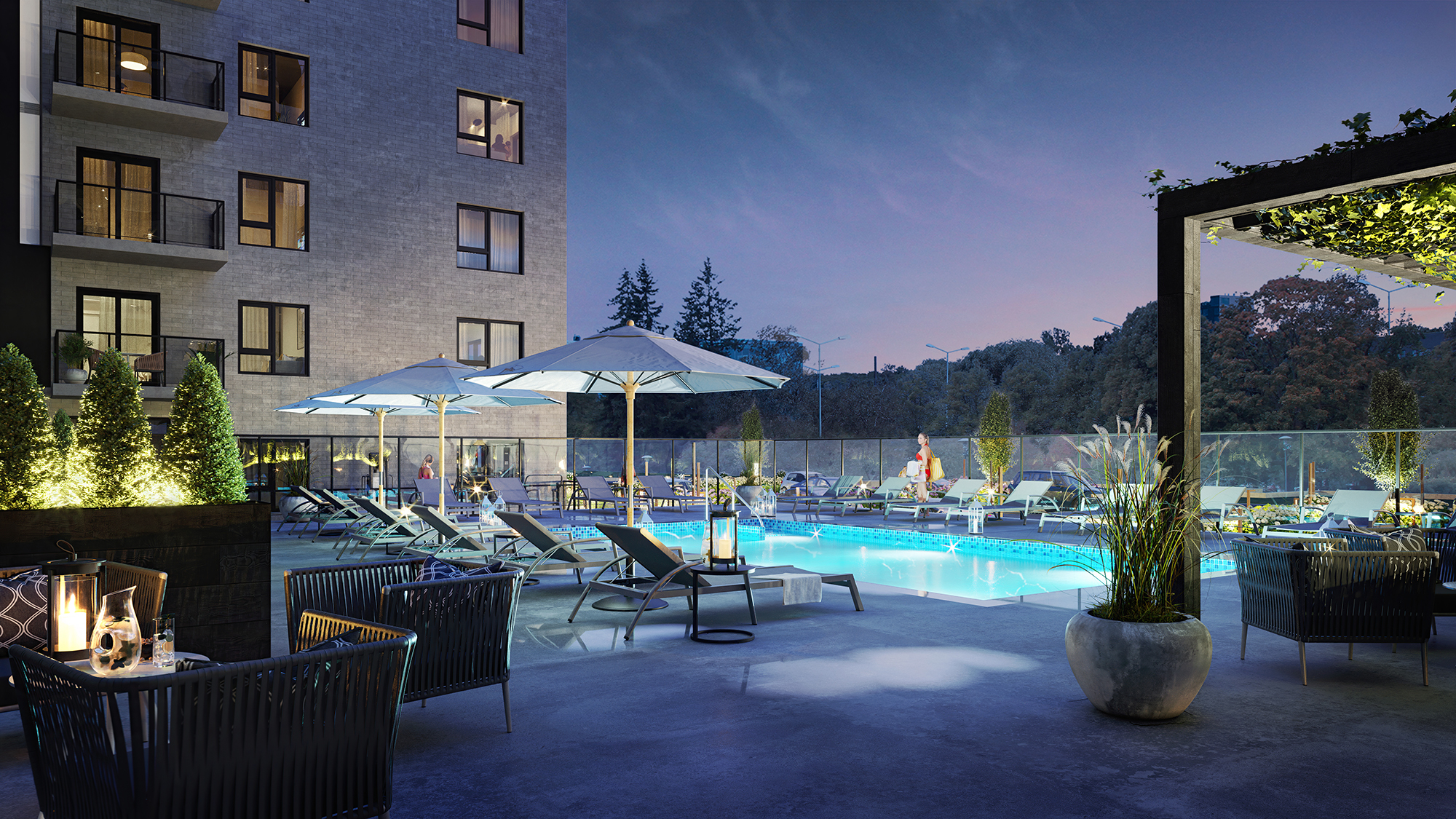 What could be better than an inground heated pool located in the center of Soléa's yard. Before or after your swim, relax on the carefully designed lounge chairs that will make any day a wonderful moment.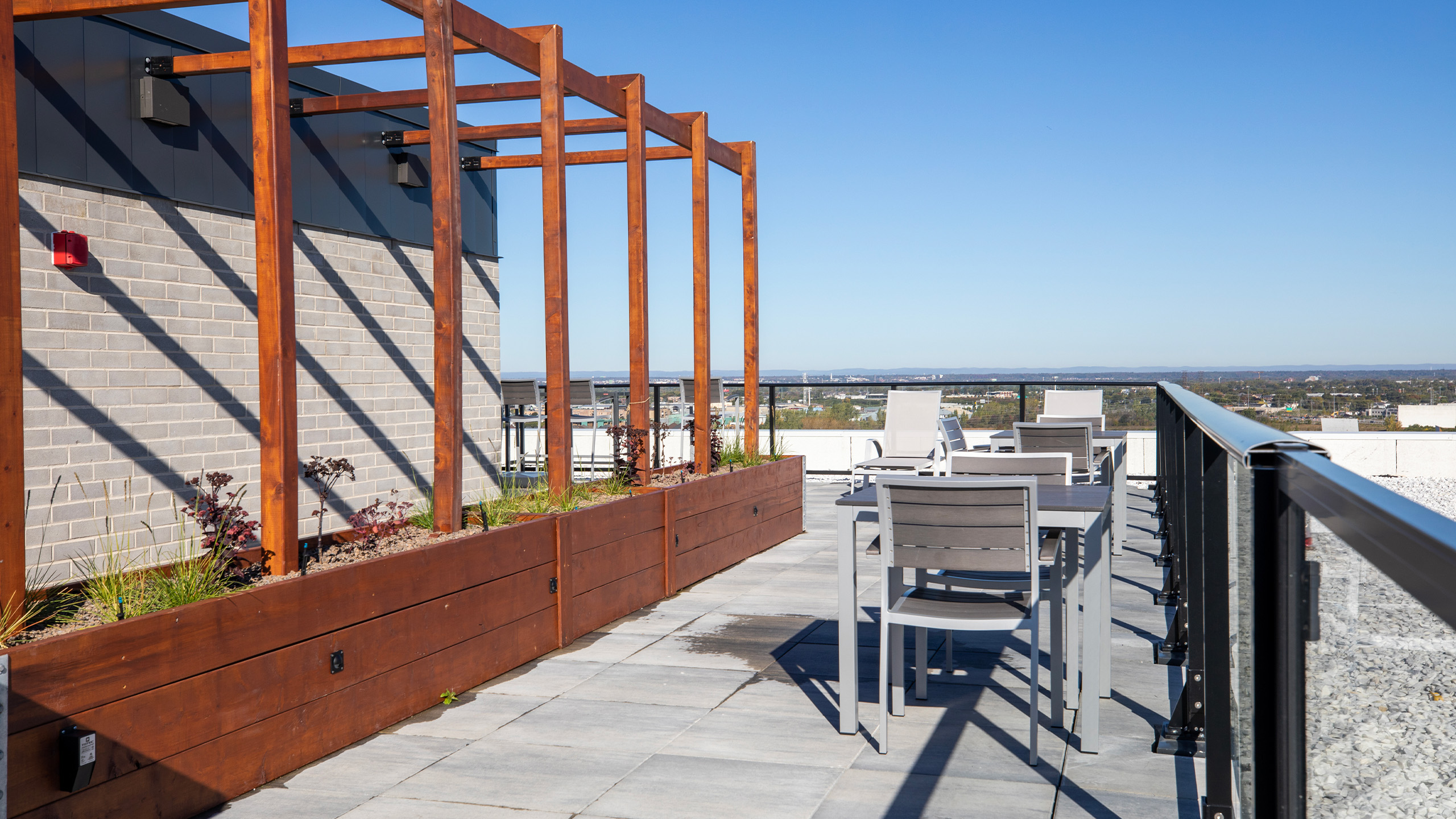 Enjoy the beautiful season on Soléa's rooftop terrace! With its breathtaking view, its many places to sit between loungers and armchairs, the impressive terrace offers you an incredible environment. This is your summer getaway destination to add to your summer essentials!