Residential
Jardins Gouin
Live close to nature and the Rivière des Prairies.
11525 Boul. de Pierrefonds, Pierrefonds, Québec H8Y 3J2
View on a map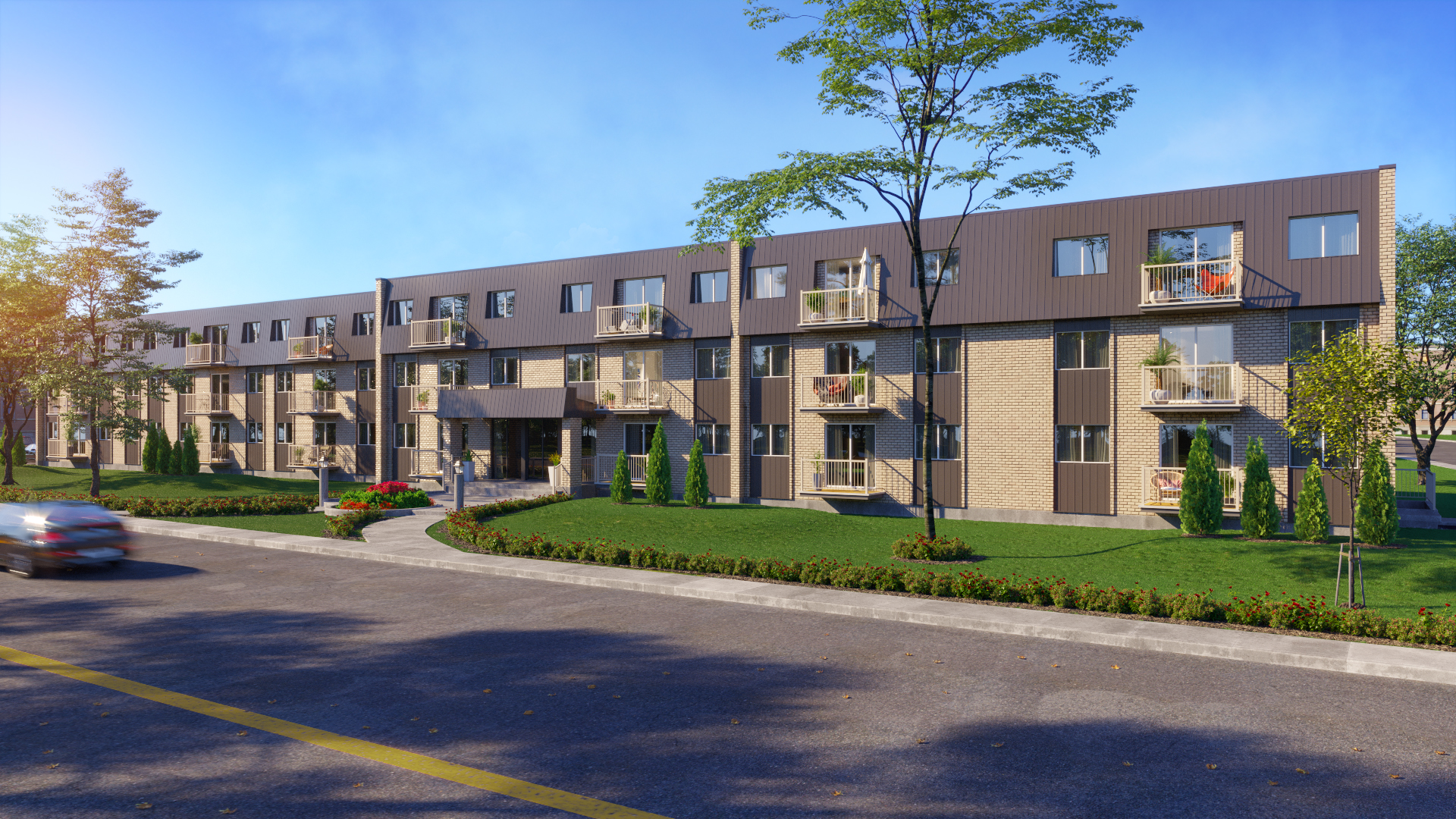 Don't miss the opportunity to rent an apartment at Jardins Gouin!
These apartments for rent in Pierrefonds will make you feel at home! Enjoy living in this complex near Rivière des Prairies and natural parks.
Contact us
Apartments for rent
APARTMENTS FOR RENT IN PIERREFONDS
Les Jardins Gouin rental units are a beautiful and affordable place to live.
Take advantage of many services including access to concierges who are residents of the building. You'll find the apartments pleasant, sunny and up-to-date.
Amenities
Heating

Electricity

Water tax

Neutered cat allowed

Resident janitors

Gas BBQ allowed on the balcony
The neighbourhood
Located in Pierrefonds, find all the advantages of the city and the suburbs. Treat yourself to an exciting and well thought out life. You'll live in a peaceful neighbourhood, close to schools, all amenities, Rivière des Prairies and natural parks.
Nearby
Schools
Riverdale High School
Le Savoir School
Parks
Parkinson Park
Labrosse Park
Jean-Brillant Park
Public transportation
Bus lines 68, 205, 208, 213, 382 and 468
Road access
Pierrefonds Boulevard
Gouin West Boulevard
Sources Boulevard
Shops
Restaurants
Grocery stores
SAQ
Pharmacies
Recreation centers
Basketball court
Children's playground
Parkinson Park Tennis Court
"Big thank you to Élie and the Team at Plan A. Very professional and efficient. They also have great apartment options for just about anybody. Thank you guys for all your help and support. Finding a new home is not always an easy task and you make it enjoyable. Highly recommend!!"
Arielle F.
"Je suis très satisfait de mon appartement. L'espace de vie y est agréable."
Robert
"Plan A est un endroit où il fait bon vivre. Des superbes unités et surtout bien situé à Laval. L'administration s'est dotée d'une nouvelle équipe de professionnels dévoués. Une gérance basée sur le respect, la loyauté et la tranquillité d'esprit des locataires. Ce sont des éléments importants pour l'accroissement et la rentabilité optimale. On ressent l'importance du bonheur de vos clients dans la qualité de vos services."
Martinez M.
"J'aime beaucoup l'intérieur de mon appartement, il est spacieux! Les concierges et responsables de l'immeuble sont très gentils!"
Francine