Residential
District Jonquière
A QUALITY COMPLEX, CLOSE TO EVERYTHING YOU NEED!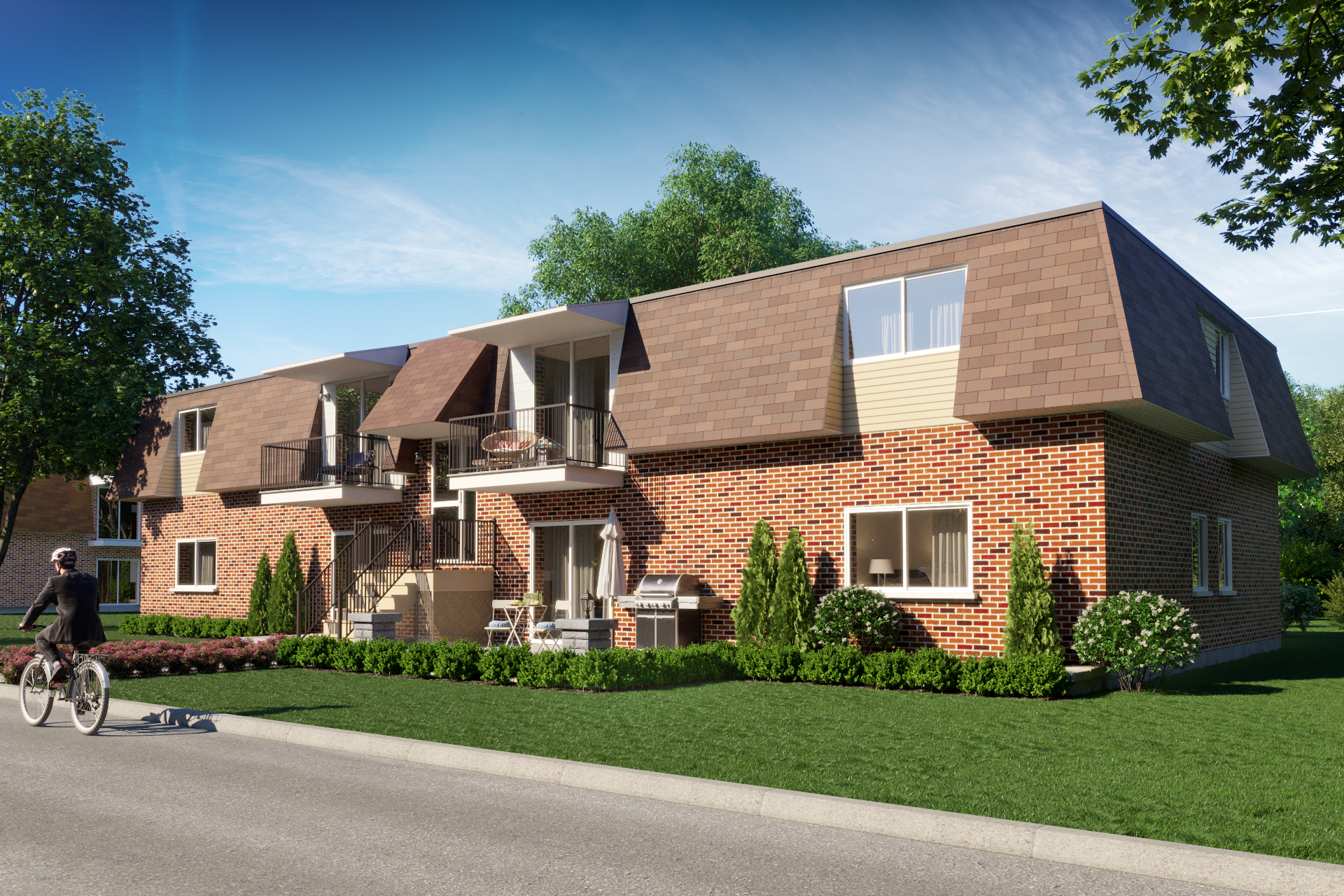 District Jonquière apartments are a real opportunity that you don't want to miss!
Rent one of these apartments in Jonquiere and make it your next home! Enjoy living in this complex, close to a park, the Cegep and shopping.
Contact us
Apartments for rent
APARTMENTS FOR RENT IN JONQUIERE
District Jonquière offers beautiful apartments at competitive prices.
Choose a secure building that benefits you with resident janitors for added service! The units are welcoming, spacious, bright and up-to-date.
Amenities
Heating

Electricity

Neutered cat allowed

Resident janitors

Gas BBQ allowed on the balcony

Storage space
The neighbourhood
Located in Jonquière, a city that is both lively and peaceful, this real estate complex is close to the Cégep, the grocery store and the shopping center. It will suit families, young people and retirees alike, with its strategic location in the heart of Jonquière.
Nearby
Schools
Jonquière College
Jonquière High School
Public transportation
Bus lines 3, 30, 35 and 35S
Road access
Du Royaume Boulevard
Harvey Boulevard
Shops
Restaurants
Grocery stores
Pharmacy
SmartCentres Jonquière
Recreation
Saguenay soccer stadium
Des Patriotes Park
"Big thank you to Élie and the Team at Plan A. Very professional and efficient. They also have great apartment options for just about anybody. Thank you guys for all your help and support. Finding a new home is not always an easy task and you make it enjoyable. Highly recommend!!"
Arielle F.
"Je suis très satisfait de mon appartement. L'espace de vie y est agréable."
Robert
"Plan A est un endroit où il fait bon vivre. Des superbes unités et surtout bien situé à Laval. L'administration s'est dotée d'une nouvelle équipe de professionnels dévoués. Une gérance basée sur le respect, la loyauté et la tranquillité d'esprit des locataires. Ce sont des éléments importants pour l'accroissement et la rentabilité optimale. On ressent l'importance du bonheur de vos clients dans la qualité de vos services."
Martinez M.
"J'aime beaucoup l'intérieur de mon appartement, il est spacieux! Les concierges et responsables de l'immeuble sont très gentils!"
Francine